La Push\First Beach
Live HD Camera
loading camera...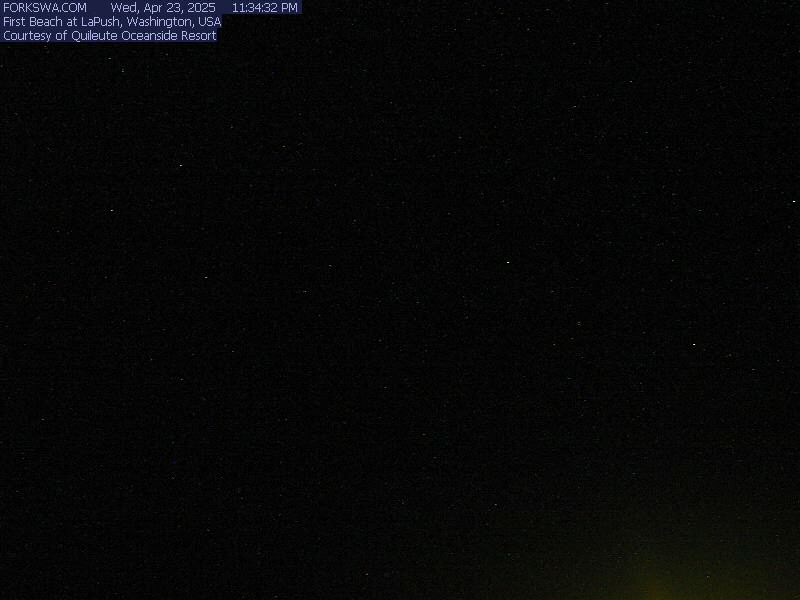 Image provided by
Discover Foks Washington
updated 13 minutes ago
Current Local Time:
Mon, December 11 03:25 am
Swell Conditions:
4-5 feet with a dominant W med-period swell.
Primary Swell:
3.6ft 15.4 seconds 270 degrees (W)
Secondary Swell:
3.9ft 9.9 seconds 248 degrees (WSW)
Tide:
0 ft. and dropping
Tides:
04:00 pm
(0ft)
La Push\First Beach
Surf Forecast Overview
4-6
ft
Monday has a West med-period swell steady and South-West windswell slowly fading
view North Washington State 5-day surf forecast
La Push\First Beach
Weather Forecast
Overnight:
Rain. High near 53. South southwest wind 8 to 15 mph becoming east. Chance of precipitation is 80%.
Monday:
A 50 percent chance of showers. Cloudy, with a low around 47. Light wind becoming northwest between 14 and 17 mph.
view 7-day weather forecast
La Push\First Beach Spot Details
Quality:
fun to good
Crowds:
A few on the weekends
Season:
October-March
Bottom:
boulder point
Best Swell Direction:
WSW-NW
Best Wind Direction:
South to Southeast
Best Tide:
incoming mid
Local Articles/News
Got some local news?
Contact us
and we will get it on the site.